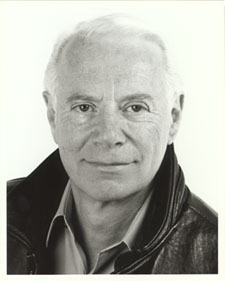 If I got a penny each time I heard a friend say "I don't understand it" when jazz comes up in conversation... Not that I think that "understanding" is really necessary to enjoy music, but veteran record executive
Jac Holzman
(b. 1931), founder of the
Elektra
(1950) and
Nonesuch
(1964) labels, explains, in an interview for the
LA Times
(where he makes other important points about music and technology), his very simple solution when he's confronted with music he doesn't understand:
My heart has always been with independent music... Why? Because it's edgy and experimental. We should maintain that edge and celebrate independent culture. I do that by listening to music that I don't understand. Whenever I get stuck, I just keep listening until it comes to me.
La de veces que cualquier aficionado al jazz ha oído a algún familiar o amigo aquello de "es que no lo entiendo" cuando sale el jazz como tema de conversación... No es que yo creo que sea necesario "entender" nada para disfrutar cualquier tipo de música, pero el veterano ejecutivo discográfico Jac Holzman (n. 1931), fundador de los sellos
Elektra
(1950) y
Nonesuch
(1964), en una entrevista para el
LA Times
(en la que toca varios puntos importantes sobre música y tecnología) da su táctica cuando se enfrenta a música que no entiende:
Mi corazón siempre ha estado del lado de la música independiente... ¿Por qué? Porque está al filo y es experimental. Debemos mantener ese filo y celebrar la cultura independiente. Yo lo hago escuchando música que no entiendo. Cada vez que me atasco, sigo escuchando hasta que me llega.